GET A QUOTE

NOW:
Brands

We Fix
Testimonials

From Our Customers
Fridge Repair

FAQs

Without a doubt, your fridge is one of your main appliances (if not the main one). You cannot go long without it because you won't be able to safely store food in a faulty fridge. We understand you may have questions about fridge repairs, so here are some common questions we are asked:
Q: My fridge broke down, should I call a technician right away?
A: It is always a good idea to get in touch with a fridge repair technician as soon as possible when you notice a problem. The last thing you want is for your food to spoil. But that being said, should your fridge just stop working, you can first check the power supply and outlet first. If this isn't the issue, then you should contact our team immediately.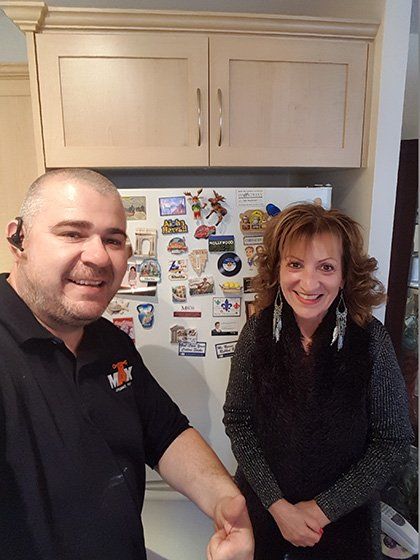 Q: My fridge is making a strange sound. What do I do?
A: Even a new fridge will make noise. However, if those noises become too loud or you hear a strange noise, then you should have someone investigate the problem.
Q: Should I perform DIY repairs?
A: If you are not a professional and trained appliance repair technician, then you shouldn't attempt to perform repairs on your own. You could end up exacerbating the issue, plus, your work will not be covered by any kind of guarantee.
Stove Repair

FAQs

When your stove breaks, you probably have a million and one questions about what is going on. These are a couple of questions we are always asked when a homeowner is dealing with a broken stove:
Q: How long will it take for my stove to be fixed?
A: Here at Max Appliance Repair, our team will arrive the day you call for repairs, and we will come prepared. Our vans are stocked with the right parts and tools to get the job done, and we make it our goal to complete the repairs during our first visit.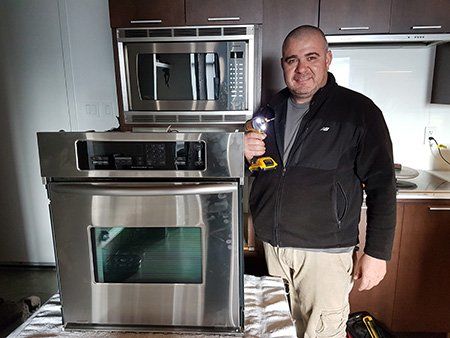 Q: Why can't my electric stove sustain the temperature I input?
A: There can be a number of reasons why your stove isn't maintaining a set temperature. Whether the issue is with the thermostat or a knob, it can be anything. It is best to have a technician assess the problem right away.
Q: How do I find the right technician?
A: Be sure to always remember to check the reputation, experience, and credentials of a company before hiring any of their technicians. Make sure the company is trustworthy before you call.
Oven Repair

FAQs

The oven is another essential kitchen appliance, which means you can't go long without one. You should call a technician as soon as possible when you notice any issues. Here are some common questions we get about oven repairs:
Q: Why doesn't my oven turn on?
A: If it is an electric oven, you should check your power supply before you contact us. With gas ovens, it is usually a problem with the igniter. For this, you will need the help of a trained professional.
Q: Why does my oven have a weird smell?
A: Vapors are released when you cook food in your oven. You may not spill anything, but these vapors make the interior of your oven greasy and sticky.  If you don't clean this up, it will create a bad smell. But, if you think you are smelling burned rubber or plastic, you should call a repair tech.
Q: Can I use my oven even if it is faulty?
A: You can either burn or undercook your food without a functioning oven. If your oven is faulty, don't try to use it. Instead, call a technician and get it fixed.
Dishwasher Repair

FAQs

Your dishwasher is important because it cleans dishes quickly and properly sanitizes them. Homeowners save so much time and energy thanks to dishwashers. When your dishwasher is on the fritz, you might have some questions. Here are some commonly asked questions we get about dishwasher repairs: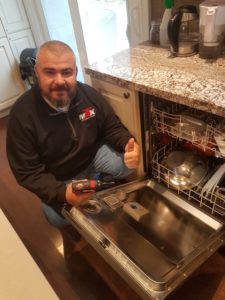 Q: Why is my dishwasher leaking?
A: Your dishwasher could be leaking because of a worn or loose hose, which can be remedied by a technician.
Q: My dishwasher making a weird sound. Why?
A: Dishwasher do tend to be a little loud. If, however, you hear strange, unfamiliar sounds, there could be a mechanical problem. If this is the case, then you should get in touch with us sooner rather than later.
Q: Can I fix my dishwasher myself?
A: When we are talking about mechanical or electrical issues, it is never a good idea to do the repairs yourself. If it is a smaller issue like debris in your dishwasher, that is something you can do on your own.
Washer Repair

FAQs

The washer is another appliance that saves you so much time. Naturally, when it breaks down, you'll want to get it fixed ASAP. Here are some questions clients ask us about washer repairs:
Q: Should I check for anything before calling a technician?
A: You should definitely check things like water supply, electric supply and the power outlet that your washer is connected to. If none of these areas are to blame for the fault with your washer, then you can call a technician.
Q: Why are my clothes not getting cleaned?
A: Some issues can be: overloading the washer, using the wrong detergent and choosing the wrong wash cycle.
Q: Why won't my washer complete a cycle?
A: A full wash cycle is made up of seven stages. Any kind of interruption to these stages can mean that your washer is not doing its job optimally. For example, if there is a problem with the water inlet, your washer cannot function properly. You can attempt to diagnose problems by checking the water and power supply. If this does not yield a solution, then you'll have to get in touch with an appliance repair company.
Dryer Repair

FAQs

When it comes to cleaning clothes, the dryer is another appliance that plays an important role in the process. These are some questions that are customers usually ask us when they call for dryer repairs: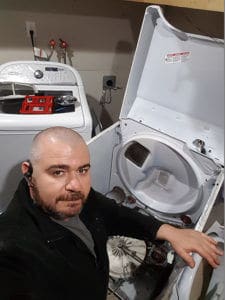 Q: When will your technician arrive after I call?
A: We always strive to provide same-day services. Our techs will arrive at your home on the same day to diagnose and repair your dryer.
Q: My dryer is not turning. What's up?
A: By tossing around your clothes, your dryer is able to better dry your clothes because the warm air is being evenly distributed. If your dryer is not turning, it could indicate a problem with the motor or other mechanical parts. If this is the case, you should get in touch with us.
Q: Why is my dryer getting excessively getting hot?
A: There could be many reasons why your dryer is getting very hot. No matter what the issue, you should get in touch with an appliance repair company when your dryer is getting hot.
Our Locations
Max Appliance Repair Ottawa
Max Appliance Repair Toronto
Max Appliance Repair Halifax
Max Appliance Repair Barrie
Max Appliance Repair Vancouver