Washer Repair

In Halifax

Your washer provides you with such a welcome level of convenience. It is convenient because it cleans your clothes so that you don't have to. If it breaks down, you'll end up spending a lot of time washing your clothes by hand, which is something no one wants to do.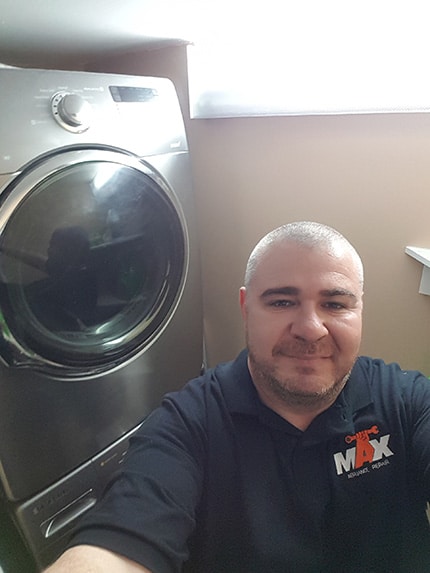 When your washer becomes faulty, you don't have to worry because your friends at Max Appliance Repair Halifax are available to help. We have a great team of highly-trained professionals, and they are all ready to assist you by providing reliable washer repair in Halifax.
We aim to give our clients speedy service so that a broken washer doesn't inconvenience them for too long. Our company is all about providing our clients with same-day services, and we have the experience and training to deliver quick repairs that are reliable. We also have the experience and the training to work with many different all washer makes and models. So when you notice an issue with your washer, you suggest that you get in touch with our team as soon as possible.
You'll want to get in touch with us because we always come prepared to perform speedy repairs. We bring the necessary tools and parts to complete the job in one sitting. Our team is always ready to address any issue on the spot; and because we are a local company, we'll arrive quickly so that you don't have to go too long without a washer.
Our crew is well-versed with any issue that can impact a washer's performance, and this includes common and not so common issues. These issues can be either small or big problems. No matter the issue, all you have to do is contact us at (902) 904-5559 ​for professional, reliable and efficient washer repair services across Halifax.
You can depend on our professionals to get your washer working perfectly again in no time. Some of the most common washer faults include:
Failing to start
Leaks
Not filling with water
Faulty belt
Issues with the spin cycle
Problems dispensing detergent