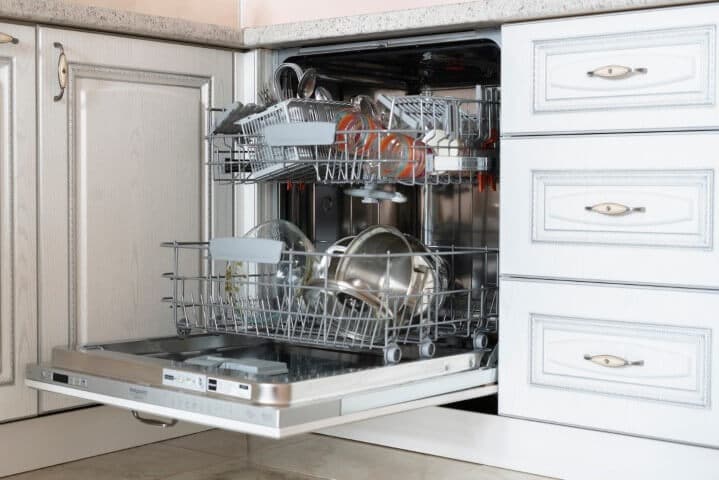 My Magic Chef Dishwasher Has The E1 Error Code. What Does It Mean?
Life without a dishwasher can mean several hours hunched over the kitchen sink. Dishwashers also help ensure that our dishes are properly cleaned and sanitized after every use. Of course, dishwashers are far more complex than most people realize and, when an error occurs, it is always best to have a technician take a look. If you notice the E1 error code on your Magic Chef dishwasher, there are a few things you can check before calling a technician. Just remember that you should avoid taking the appliance apart since this can make the repair process more difficult for any expert.
What Does This E1 Error Code Mean?
This error may indicate a leak under the dishwasher or there could be a problem with the drain pump. Before you start worrying about fixing complex issues, take a moment to consider all other possible causes first.
Hoses And Connections
Since this error often indicates a leak in the drain system, you should carefully inspect all of the hoses and connections. The leak might not be easy to notice, especially if you are working in a small space with minimal light. Look for any loose connections, cracks or other signs of damage. Finding the location of the leak will help diagnose the problem with that much more precision. Any cracked or broken parts need to be replaced urgently.
Drain Hose Loop
If there are no leaks, there could be a problem with the drain hose. Even if there is no water leaking from the machine and the hose is not looped properly, it can inhibit the draining process. Correct this if need be and check if it solves the problem.
Drain Pump
Of course, the drain pump could be at fault if there are no other problems to be found. If it is defective, it is best to have a technician perform the diagnosis and replace the faulty part. Not only can it be tricky to remove and replace this part, but it's also the kind of work that you should have backed by a guarantee. DIY repairs will not be covered by any sort of warranty so this is worth considering before you or your handy neighbor attempt repairs.
The professional team at Max Appliance Repair Halifax is just a phone call away when you need urgent dishwasher repairs and more. Contact us at (902) 904-5559 for speedy repairs on which you can rely. Our team always arrives prepared to get straight to work as soon as we arrive and we take great pride in providing every client with the very best service.